Founder and Editor-in-Chief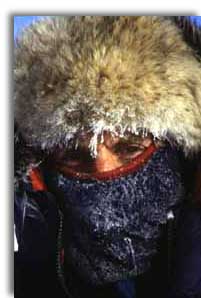 Richard Creasey is a founder of The Digital Village. His first spell-checker offered the correction "Crazy" whenever it got to his name. He's tried to live up to it ever since.

For example, Richard conceived the Ford London to New York Overland Challenge and made himself team leader of the expedition, which set out from London on December 27th 1993 via the Siberian Deepfreeze, and arrived, triumphant, at the United Nations headquarters in New York on April 5th 1994. During that time he had two desk jobs: Director of Special Projects at Central Independent Television and Director of Network Factual Programmes at Meridian Broadcasting.

Previously Richard was Central/ATVs longest serving programme controller. For 14 years he ran the Network Factual department and was responsible for all aspects of the company's features and documentary output. This encompassed nearly 400 programmes a year, ranging from dramas such as Ken Loach's Game Keeper and Stephen Frear's Walter, the award winning Viewpoint documentary series, major co-productions like the Vietnam: A Television History, as well as Central's public service, educational and religious programming.

In 1989 Richard founded the East West Creative Association (EWCA), the first creative, multiple media joint venture between Russia and the UK. EWCA organised Richard's record breaking drive across Russia, production managed feature films like Jackie Chan's First Strike, and major television drama like Sean Bean's Sharpe and the forthcoming Hornblower series for ITV. EWCA also negotiated exclusive theatrical distribution rights for Colombia Tristar , Disney and UIP across Russia.

In 1984 Richard co-founded the Television Trust for the Environment (TVE) which was set up by the UN Environment Programme (UNEP), the World Wide Fund for Nature (WWF) and Central Television in the UK. TVE's goal is to raise environmental awareness worldwide. He is also a Trustee of the Wildscreen World, and has been a UK council member of WWF, and a member of two advisory committees of the Arts Council.

Richard's brother, Martin Creasey is an artist, and his father John Creasey was the world's most prolific writer.
previous:
Alex Catto

next:
Sri Elkins