Dollars & Sense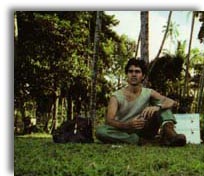 Ian Charles Stewart is a founder of TDV and its primary business and investment adviser.
He also acts as volleyball coach.
Stewart has ten years experience in the digital media industry, building on ten years in publishing. He was one of the founding partners of the seminal San Francisco-based WiReD magazine and its Internet offshoot, HotWired.
Stewart is also chairman of AZTEC Internet, a leading Internet business consulting firm. As a former investment banker, he founded the AZTEC team to help the BBC secure a multi-million pound financing package from ICL-Fujitsu for the creation and development of "beeb", the BBC's commercially-funded online service. AZTEC has gone on to build, for its clients, the businesses that run the largest consumer web-sites in Europe.
He is a Council Member of the Institute of Contemporary Arts (ICA) in London, and chairman of the ICA film company, ICA Projects.
He brings fundraising skills, industry contacts and digital media understanding to an institution reinventing itself for the Digital Age.
Previously Stewart was a director of Pearson Enterprises (the venture arm of Pearson plc) and a venture fund manager with Lazard Brothers. His background includes studies in applied mathematics, computer science and business administration, and ten years as an award-winning commercial photographer and publisher.
He has produced books on the people of Indonesia and the indigenous shop-house architecture of Singapore. Stewart speaks English, French and Indonesian, and was a member of the New Zealand Olympic volleyball team.